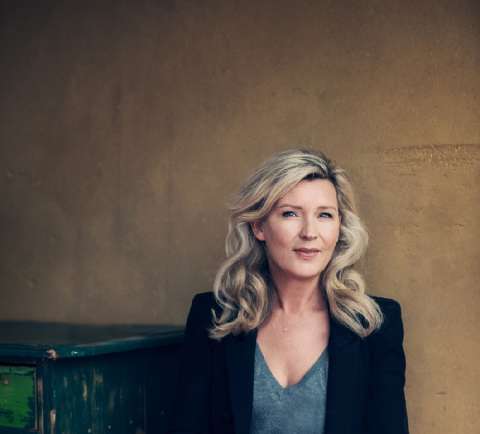 'Skin Ache' by Saskia Noort stands chance of winning the Book of the Year Award 2017
Big news: Skin Ache by Saskia Noort is nominated for the Book of the Year Award (NS Publieksprijs) 2017, the biggest people's award in The Netherlands. Help Saskia and her honest and raw thriller win this award and have a shot at winning free books for a year, or a free First Class rail pass during off-peak hours in The Netherlands. Voting can be done until November 22, 2017.

Vote here.

In the TV-show De Wereld Draait Door, on October 25, 2017, the announcement was made that Skin Ache was nominated for the Book of the Year Award. The award is established by the Foundation for the Collective Propaganda of the Dutch Book (CPNB) and is sponsored by the NS (Dutch Railways). The author of the winning book will receive a prize of € 7500, plus a sculpture by Jeroen Henneman and a First Class Public Transport pass worth € 7.378,80.
The CPNB will allot a number of prizes to the voters, being one first prize, ten second place prizes and fifty third place prizes. The main prize consists of picking a book in a Dutch book shop, each week, for 52 weeks, worth €20 (total value €1040) plus a year of free First Class travel on an NS off-peak pass worth €1.548. The other prizes are 10 times two First Class NS-Day off peak passes plus a book voucher of €20, total worth €98, and 50 times a First Class NS-Day off-peak hours card and a book voucher worth €10, total worth €49.
Skin Ache is Noort's most raw thriller so far, in which she proves again to have a keen eye for the zeitgeist, like no one else. In 2015 she received the GNM Meesterprijs for her entire oeuvre. Noort was the bestselling thriller author in 2010, 2011 and 2012. Skin Ache was the third bestselling book of 2016. Overall her thrillers have sold more than 3 million copies.